Welcome
Covenant Microfinance Bank
LEARN MORE

Strongly Committed
To Empowering Our Customer
LEARN MORE

Safe & Secure
The Bank is Now on The Go Online, Mobile & PoS
Learn More

Some products that are right for you

Shiloh Savings
This unique account is specially designed to give you, our esteemed customer the opportunity to either accumulate funds to ease any financial strain
CMFB VERVE DEBIT CARD
Stay connected, enjoy peace of mind
Enjoy 24-hour access to your account(s) with our Verve Debit Cards. The debit card allows you withdraw cash from any ATM in Nigeria.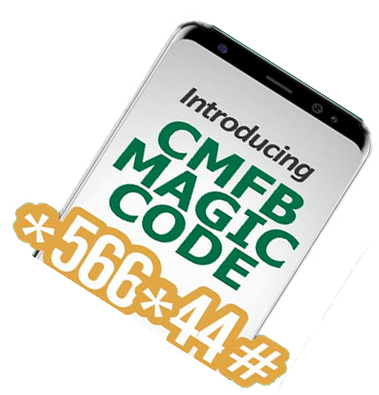 Our Mobile Banking App
The CovenantMFB Mobile App is banking at your fingertips. It is designed to make you seamlessly carry out transactions easily and in style. CovenantMFB Mobile App is secure and has an interesting layout that is fast and convenient to use.
Key Features
• Login and complete your transactions using your password and a 4-digit PIN.
• Check your account balance in realtime; transfer money to any account and buy airtime all at the comfort of your space.
• Register Beneficiarys for Transfers and Bill Payments.
• Request for ATM Card and Cheque Book.
• Send your Account Statements directly to your email or request for Hardcopy of your Statement.
• Many more interesting features on the way
Manage your Accounts
• Set up a new account and view your account balance(s).
• View transaction history
• Confirm and manage your cheques.
Payment and Bills
• Pay bills
• Transfer money to CMFB accounts and all other banks.
• Buy airtime and data for self and third party.

Your news and information